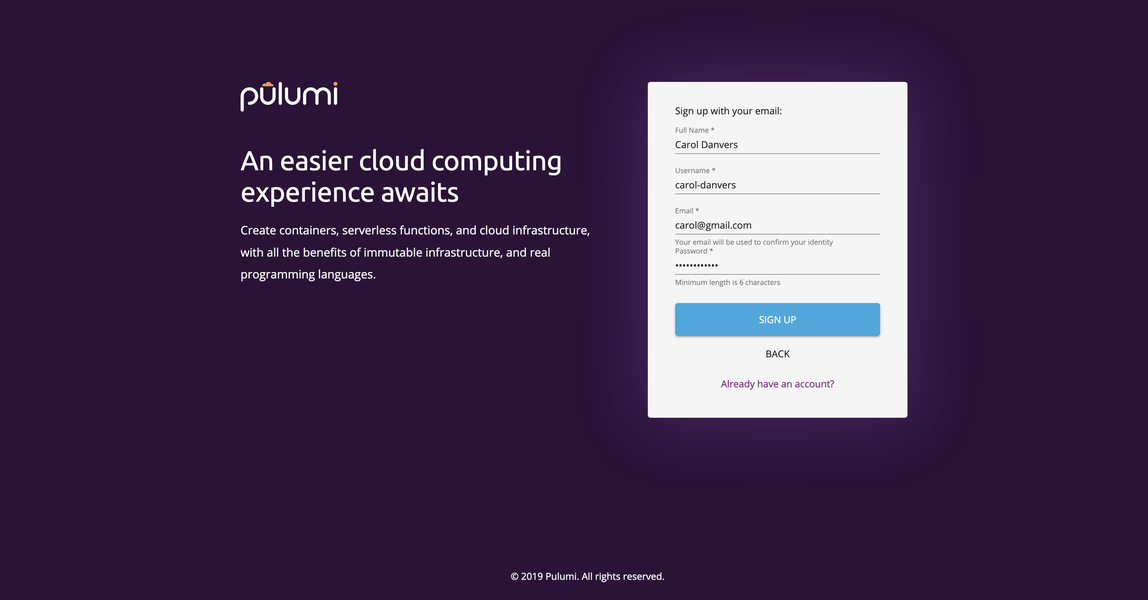 We have been hard at work the past few months providing our users with more ways to connect to Pulumi. Here are some our past announcements related to identities:
-
Support for Atlassian identity
-
Connecting multiple identities to an existing Pulumi account
-
Support for GitLab identity
Today
, we are pleased to announce that we are launching support for email-based identities. You no longer
need
to use a social identity to sign-up for an account on Pulumi. Just fill out the
signup
form, and you are ready to go.